Get your business or organisation online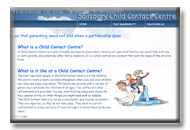 Roweb is a small home based business. We strive to provide a simple, friendly service that makes getting your business or organisation onto the internet quickly, professionally, and inexpensively.
Established in 1999 the primary web designer has a masters degree in the design of information systems and uses the latest software to make your website add value to your business or orgainational aims.
A website in its simplest form is a poster or billboard that anyone can see. Increasingly complex applications can turn it into an online shop, a shared calendar, photo library or even a blog of your day to day actives.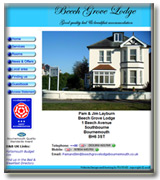 Once your website is active the trick is then for it to be easy to find. RoWeb uses its full understanding of Internet to ensure your website is easy to find. This free service can be augmented by purchasing services from the search companies themselves; RoWeb offers free advice on how best to do this and will act as your broker if you wish it.
RoWeb also recommends you complement your online service with supporting real-life activities such as publishing your information on non-internet sources such as newspapers, and leaflets.
Our standard package is just £150
For this you will have your website designed and hosted for a full year plus registration of your chosen domain name (depending on availability) and unlimited email accounts. If you have any queries please email us by clicking here
Please contact us if you need specialised applications running on your account with us. These could include:
- online calendar
- online shop
- photo gallery
- blog or twitter
- email control panel
If you already have a website design or you wish to do one yourself and just require the domain name, email accounts, support and hosting then we can provide this for only £99 per annum. There is no setup fee.